First Visit
Your initial appointment will consist of a consultation explaining your diagnosis and treatment options. We reserve 1 hour for all of our new patient examinations to ensure a thorough examination.
Please assist us by providing the following information at the time of your consultation:
Any X-rays, if applicable
A list of medications you are presently taking
If you have dental insurance, bring the necessary information, including a copy of your card (if available). This will save time and allow us to help you process any claims.
IMPORTANT: All patients under the age of 18 must be accompanied by a parent or guardian at the consultation visit.
Scheduling
Our office is open Monday-Wednesday from 7:30 AM to 4:30 PM and Thursday-Friday from 7:30 AM to 3:30 PM. We will schedule your appointment as promptly as possible. If you have pain or an emergency situation, every attempt will be made to see you that day.
If circumstances arise that make it difficult to keep your appointment, please notify us 2 business days in advance so that we may accommodate another patient in need.
Please call us at (925) 933-0677 with any questions or click here to request an appointment.
Financial Policy
We request that estimated personal cost of treatment be paid at the time of service. For your convenience, we accept cash/check and all major credit cards.
If your dental needs exceed your benefit level and you would find it helpful to have payments made in installments, we accept CareCredit. CareCredit is a third-party financing company who can help finance your treatment with a number of convenient plans, including no interest, low interest, and long-term plans. Applying for these financing options is easy and you will usually find out whether you qualify within a few minutes. Applications can be completed online at www.carecredit.com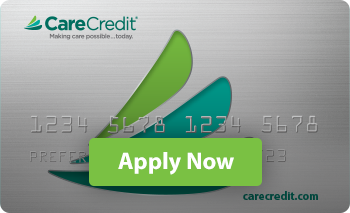 Apply for or Pay with Care Credit